Substance Abuse Treatment, Education and Prevention Services
Taking STEPS to Build a Healthier Community
Make a Donation
See below to donate to STEPS at Liberty Center.  There are many ways to donate.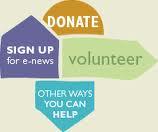 Click on this icon to contact STEPS
STEPS at Liberty Center is a non-profit organization dedicated to providing substance abuse prevention and treatment services to individuals and families affected by substance abuse and addiction in our communities throughout Wayne and Holmes Counties.

Donations enable us to serve our clients better and are fully tax deductible. They can be made in-kind, such as clothing, toys and the like, and financially . If you wish to donate and make a difference in the life of another, please contact us at 330-264-8498.

In-Kind Donations
Our community has been very generous with in-kind donations in the past. The shelter constantly needs new and gently used items for clients in the shelter, as well as those who are ready to venture out on their own. Items graciously accepted:


Adult Clothing (all sizes, men/women)
Children's Clothing (all sizes, boys/girls)
Appliances
Furniture
Household items
Personal hygiene products
Wish List

If you would like to help our cliens wiht a donation, new or gently used items can generally be dropped off Monday through Friday, between the hours of 8:00
a.m. and 5:00p.m., at the Gault Liberty Center located at 104 Spink Street in Wooster.

The following are some of our most needed items by our clients:

Baby Monitors for the residential houses

New twin mattresses

Twin mattress covers and bedding and bed pillows

Several pack and play portable play yards for our clients at Beacon House

"Starter" plants or flowers to help spruce up residential landscaping

Men's/Women's/Children's spring and summer clothing - all sizes / new or gently worn

Diapers & Wipes - baby and toddler sizes

Personal hygiene products

Consumable items - paper towels, toilet paper, kleenex tissue, feminine hygiene products, razors, full size shampoos/conditioners/lotions
English not your preferred language?

Select your language to translate this page.





Wayne County - Wooster

STEPS at Liberty Center

Wayne County Office
104 Spink Street / Gault Liberty Center
Wooster, Ohio   44691
Ph. 330-264-8498    Fax 330-264-3777 Toll Free: 1-877-275-9227Open: Monday, Tuesday & Thursday 8:00 AM - 9:00 PM*Wednesday & Friday 8:00 AM - 5:00 PM
*NOTE -- Doors open 8:00 AM - 8:00 PM, after 8:00 PM by APPOINTMENT ONLY





Holmes County - Millersburg




STEPS at Liberty  Center - Holmes County

34-C South Clay St.




Millersburg, Ohio  44654




Phone: 330-674-1020    Fax: 330-674-1047





Monday - Friday      -     8:00 a.m. - 5:00 p.m.






Note to all website visitors: 
Any information the website or internet service provider collects, with or without your knowledge, will not be misused.